Not sure what to get your boss or eccentric uncle this year? Is your spouse not so secretly tired of getting the same gifts of ties, socks and bath kits? Let KrisCo Liquor help you raise your gift giving game this holiday season with a custom gift box. Don't worry, you don't need to be a master mixologist to create the perfect gift; we can help you choose your contents so you can skip the craziness and stress of holiday shopping.
Each gift box includes your choice of liquor and accouterments and is complete with your choice of custom KrisCo stemless martini, whiskey, or Moscow Mule glasses. Pricing begins at $20 for gift boxes with whiskey glasses and $24 for gift boxes with martini glasses or mule mugs. Cost of liquor and other items is additional and based on individual selection.
If you are short on time this year, we can help with that, too! We've made a list and checked it twice and have come up with some great gift box ideas you can pre-order as is or use for inspiration. Remember, it's what's on this inside that matters. Gift the KrisCo Liquor gift box to your loved ones this year and raise the gift giving bar!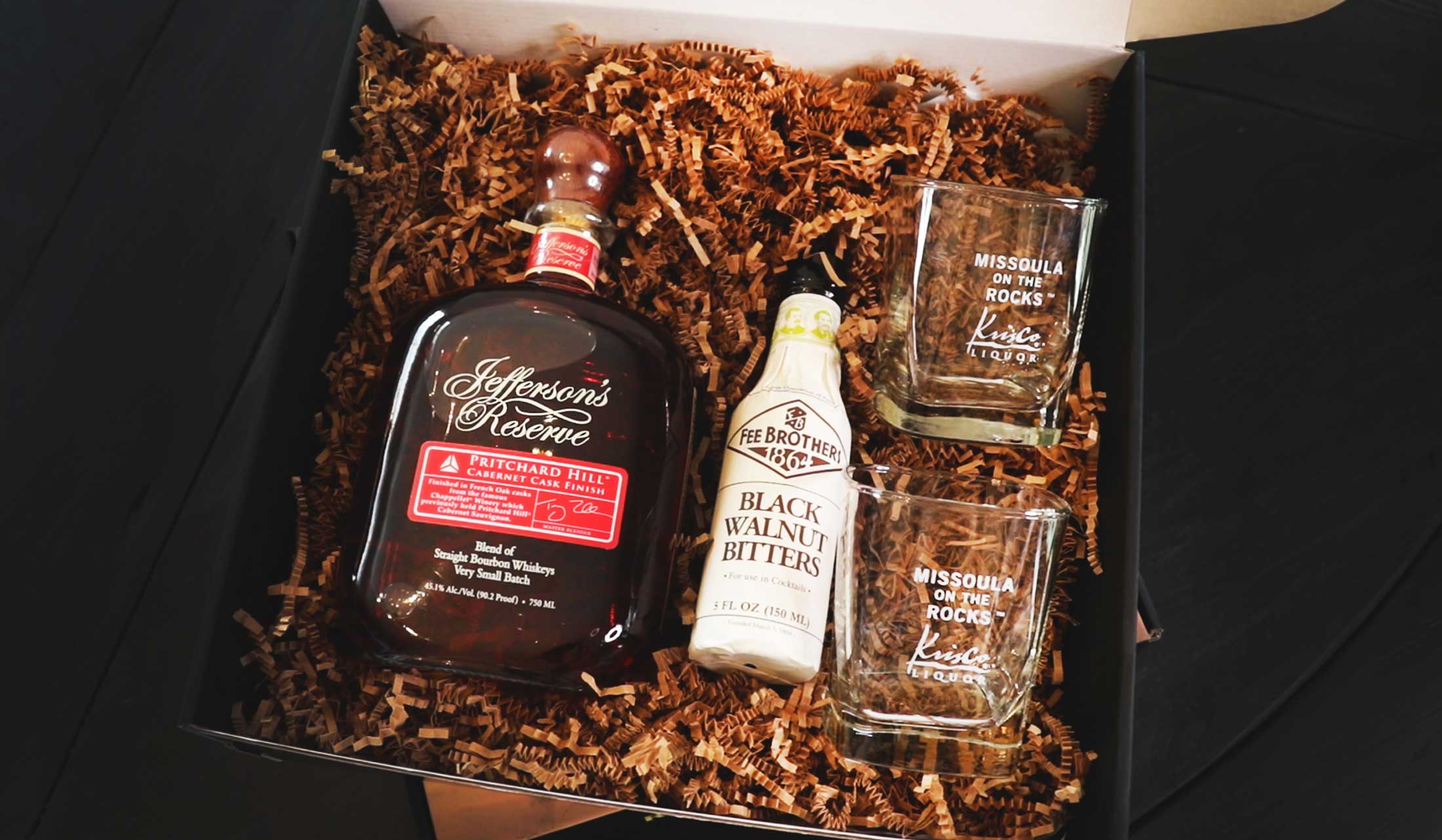 Whiskey Tasting Kit
The whiskey tasting kit is a great choice for the whiskey lover in your life and includes:
Whiskey or Bourbon
Two Whiskey Glasses
Whiskey Stones
Bitters
Classic Martini
Any true martini fan will be thrilled to receive our classic martini kit complete with:
Vodka or Gin
Two Stemless Martini Glasses
Olives
Vermouth
Jigger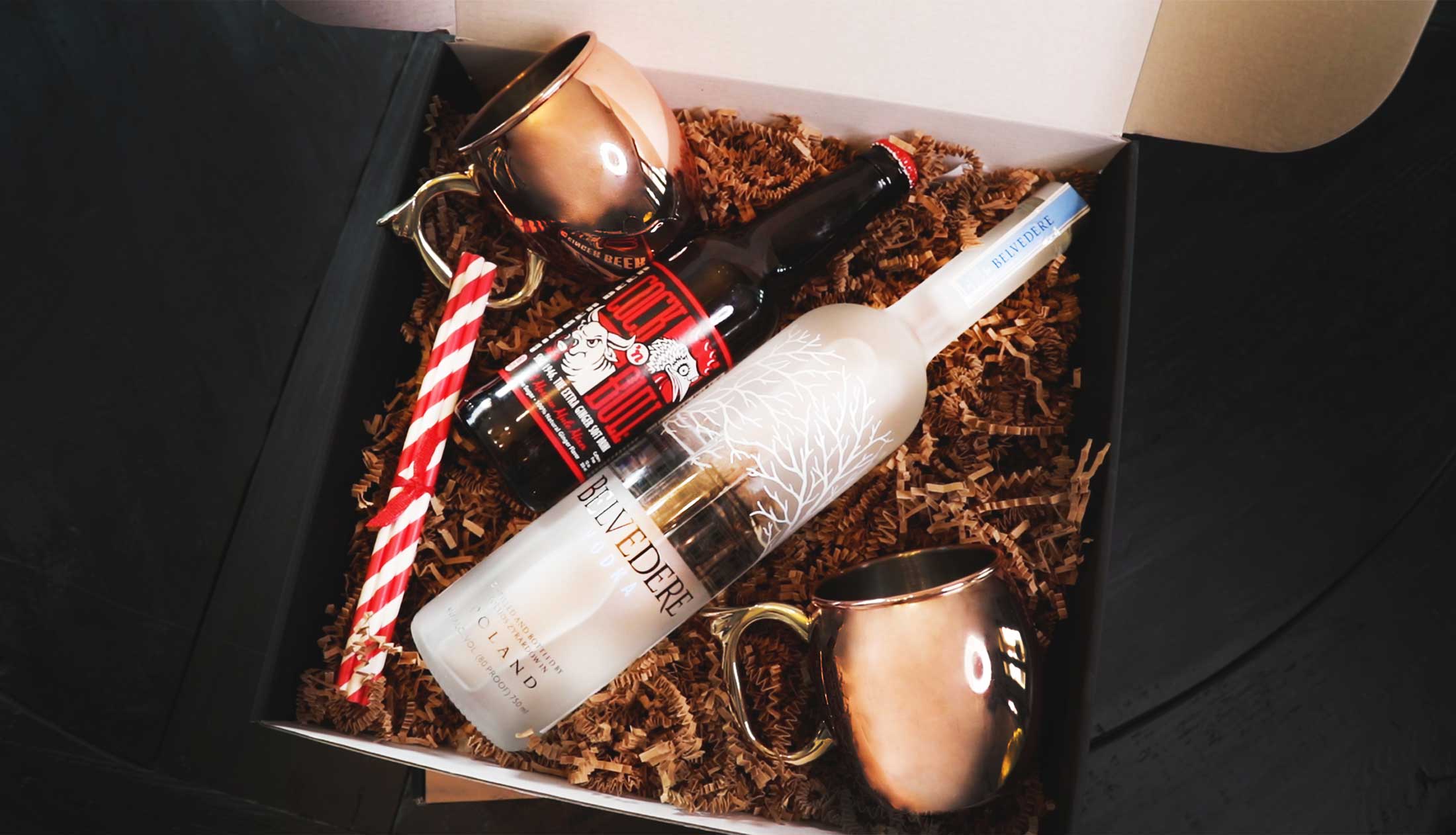 Moscow Mule-Tide
If you are unsure what type of drink to go with, then gift a Montana favorite with our Moscow Mule gift box, which includes:
Vodka
Two Copper Mugs
Ginger Beer
Cranberry Juice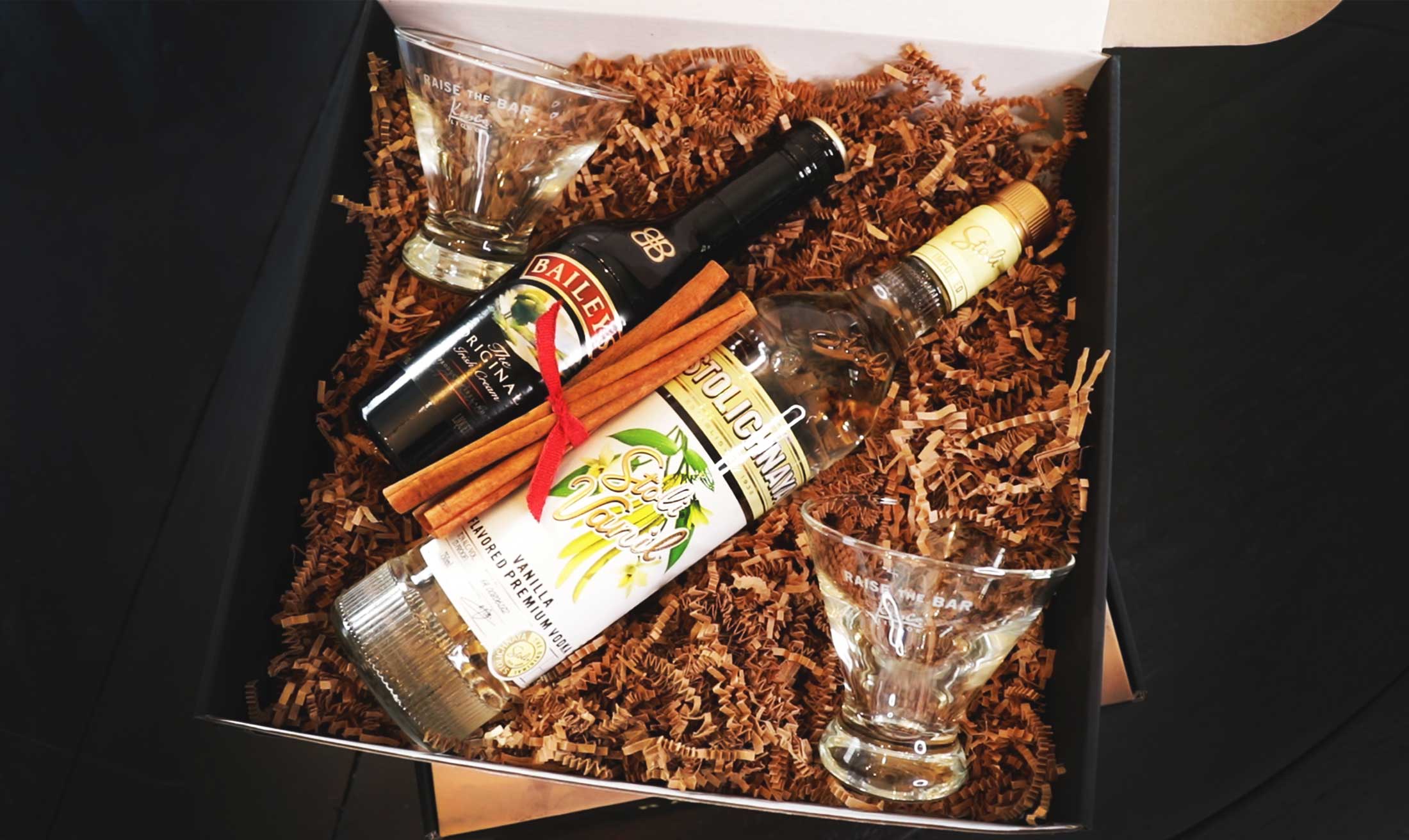 Christmas Coffee Martini
Our Christmas Morning Coffee gift box is a perfect way for those with a sweet tooth to start their morning and comes with:
Vanilla Vodka
Baileys Irish Cream Liqueur
These ingredients also do well as a nightcap. To help your loved one truly embrace the season and relax at the end of the day, try adding the following ingredients to the ingredients listed above to create an Eggnog Martini:
Eggnog
Star Anise
Cinnamon
Cinnamon Sugar
Cinnamon Stick